Diana Horvath, October 2018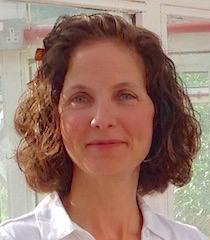 A summer of conferences from Stockholm to Des Moines provided me with opportunities to talk to new audiences about the under-recognized threat of crop diseases and 2Blades' efforts to thwart them.
Moreover, it allowed me opportunities to hear from and connect with others who share the goal of creating a sustainable future to nourish the world's growing population. These conferences focused on a range of themes from crop disease, to technology, climate change, the global food system, and the future. Together they provide a context for crop disease from a broad perspective. 
Here is my top ten list of most important messages. Spoiler alert!  All confirm that crop disease is serious and increasing threat to agriculture, and we need to do more to get solutions into the hands of farmers. For 2Blades, the take home message is "press onwards!". You know it's never been easy.
Better quantitative data on the losses caused by the most significant diseases of five major crops have recently been collected. Most of us in the field have relied on 20 year old data on crop loss estimates, making this a much-needed contribution. The new data show that the greatest losses occur in Sub-Saharan Africa and northern regions of the Indian subcontinent. Among the worst diseases are the maize stalk rots, potato late blight, and soybean and wheat rusts – all diseases 2Blades has taken on.
Fungal diseases are increasing in severity and scale, and warming temperatures are contributing to plant pathogens moving towards the poles.
The impact of crop diseases on food security reaches beyond primary production losses to reduced stockpiles, nutrition, and food quality.
The enormous problem of food loss and waste is actually 2 problems: in wealthy countries the majority of lost food is food thrown out at home, but in poor countries food loss occurs during production and storage, where crop disease is a major contributor.
The Green Revolution improved efficiencies and increased yields and farmer incomes, feeding a billion people and lifting many out of poverty. However, a renewed effort is needed for healthier, more diversified diets, and more sustainable means of production.
The Green Revolution has not reached African farmers on a large scale. Africa is where the greatest population growth will occur but also where the largest amount of uncultivated arable land remains. Thus it is critical to get technologies off the shelf and across borders. The African Development Bank is coordinating a major initiative to achieve this.  
Robust long-lasting impacts from innovations in agriculture in Africa must be profitable and engage the private sector and governments.
Small holder farmers are the ones feeding the nations in many countries. They need a voice in a comprehensive global food system.
Chefs have become an influential source of nutritional information for consumers, and a group of them has banded together to produce a manifesto in support of Sustainable Development Goal 2- No Hunger.
"We need a ton more investment. This whole space, every corner of it, is undercapitalized". Sam Kass, well said.
And a final inspiring point…
From Geoffrey Ling at DARPA – See past the barriers of making difficult and important change happen. Imagine you have a magic wand and unlimited funding, and make a plan. Put your mind to that and remarkable things can happen.