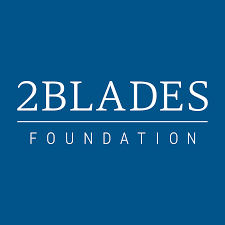 2Blades Principal Investigator (PI)/Group Leader Position at UMN
The 2Blades Foundation is seeking exceptional candidates for an exciting opportunity as Principal Investigator(PI)/Group Leader MN to help the organization make a positive impact on global agriculture and a secure a stable food supply.
Background:   2Blades is a unique, non-profit, ag-biotech organization with leading international expertise in plant science that contributes to the global value chain by advancing and delivering genetic resistance to the major unmanaged pests and diseases of major crops.  Improved varieties that we develop extend a plant's ability to recognize pathogens and activate its natural immune system to ward off disease.  We work globally with the public and private sector to provide value by improving farmers' productivity and incomes by reducing crop disease and yield loss, thereby contributing to more sustainable agriculture.  We work on behalf of large scale and smallholder farmers and to date have produced successful resistance in wheat, soy, potato, tomato, and citrus.
Principal Investigator (PI)/Group Leader MN position: 2Blades seeks an entrepreneurial minded scientist to lead an exciting new position at 2Blades: to establish a new 2Blades' research hub in the US, embedded within the University of Minnesota (UMN).  The Principal Investigator (PI)/Group Leader will develop a mycotoxin-mitigation program based on genetic resistance in corn, with the aim of delivering resistant varieties for smallholder farmers in Africa and commercial operations in the US and elsewhere. The program builds on 2Blades' resources in corn ear and stalk rots, deep knowledge of plant-pathogen interactions, proprietary tools for accessing disease resistance genes, and global network of public and private partners.  The program equally builds on the University of Minnesota's outstanding track record and resources in plant pathology, agronomy, and analysis of economic analysis. The hub will leverage the strength of both institutions in a novel public-private partnership with partners in the commercial seed industry, non-profit crop improvement organizations, and others. The Principal Investigator (PI)/Group Leader will have appointments in both organizations.  The Principal Investigator (PI)/Group Leader MN position is new, and the individual filling the role will have the opportunity to use their vision and creativity to build a successful program.
Job Function: The Principal Investigator (PI)/Group Leader will be responsible for establishing and overseeing a program for genetic resistance to Fusarium and Aspergillus, setting up a lab group, managing and supporting relationships with scientific collaborators, and advancing resistant varieties for delivery partners. Though cutting-edge research will be an important part of the effort, the successful execution of the program will be the field scale exemplification of resistant pre-commercial varieties in the field.
Responsibilities:
Making use of 2Blades' resources for resistance gene discovery, craft and execute a high caliber, international program to produce multi-gene resistance to toxigenic fungi in corn
Exemplify 2Blades mission and core values
Foster existing and establish new partnerships between key institutions to define product-focused project objectives, work plans, milestones, budgets, and inter-institutional arrangements
Oversee and maintain regular communications and visits with program partners
Analyze and troubleshoot program challenges
Develop and oversee project budgets
Participate in the submission and management of grants
Represent 2Blades at conferences
Foster, cultivate and grow a spirit of collaboration between 2Blades, the University of Minnesota, and other partners through mutually beneficial activities and interactions in research and training
Stay current with relevant scientific research
Participate in 2Blades management team and advancing 2Blades mission
The candidate: We seek a candidate with strong scientific training and a focus on translation and practical applications in agriculture. The successful applicant will have an entrepreneurial spirit, a desire to build a strong culture of excellence and work-life balance, and the drive to deliver real-world impact in a unique science environment.  Key experience and skills include:
A PhD in a discipline relevant to plant pathology and host resistance, preferably fungal biology, effector biology, or plant pathology, or also plant molecular biology, biotechnology, genomics, and genetics
A pro-active, creative problem-solving mindset; ability to prioritize, focus, and meet targets; flexibility and willingness to learn
Ability to generate new ideas and strategies
A track record of achievement and leadership
Experience designing, managing, and implementing research projects
Experience hiring and supervising others
Ability to foster effective collaborations
Proficiency in interactions with senior personnel, such as department heads, deans, etc
Experience with grant-writing
Demonstrated excellence in written and oral communication skills for internal and external audiences
Track record of working well with others in teams and highest integrity. Ability to work through remote interactions
Interest in learning the negotiation, execution, conduct, and management of agreements and intellectual property considerations
Dedication to the mission of contributing to sustainable food production and improved food security
Location:  The position will be based in St. Paul, MN. 2Blades Foundation's headquarters are in Evanston, IL, and the 2Blades Group at The Sainsbury Laboratory, the major research hub of the organization, is in Norwich, UK.  Extensive interactions between these locations will support the US hub in Minnesota, and the position will involve some travel (international and domestic).
Consideration: A highly competitive compensation package, including base salary, generous 401k program, and complete benefits, is available.
Apply: Interested candidates should submit a one page cover letter and resume via email to Diana Horvath at GroupLeaderMN@2blades.org. No calls please. The position will remain open until filled.